A Geopolitical Memoir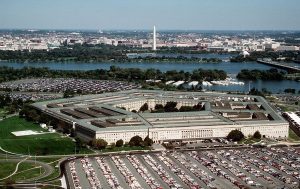 For a big, strapping nation like the United States of America to be obsessively fixated on foreign-born evildoers is really quite strange, especially given that it has so many of its own. Other than 9/11, all terror attacks in the US since 2000 that weren't thwarted or aborted involved firearms. Even if you include mass shootings that didn't receive the Government's Terrorism imprimatur, how many mass killings can you cite that were committed by undocumented aliens or foreign infiltrators?
Not that there aren't foreigners who have bones to pick with America. According to Statista, nearly 200,000 Iraqi civilians lost their lives due to the US invasion, the ensuing resistance, and subsequent conflicts with ISIS invaders. From the start of the Iraq War in 2003 under GW Bush to his exit from office in 2009, 105,000 Iraqi civilians were killed, peaking at nearly 30,000 in 2006. During Obama's first term, civilian deaths totaled 93,300, hovering at less than 5000 per year.
When ISIS stormed into Iraq in 2012, deaths escalated; 20,000 in 2014, remaining above 13,000 until steeply declining to 2500 in 2017. US Military deaths for those 15 years totaled 4541, peaking at 904 in 2007. Overall, 44 Iraqi noncombatants fell for every American soldier who died there. This is the so-called Price of Liberty, paid by innocent Iraqis, traumatized veterans, bereaved military families, and American taxpayers, at the further cost of eternal vigilance over everyone by our intelligence agencies.
Leave a Comment