Learning from John Le Carré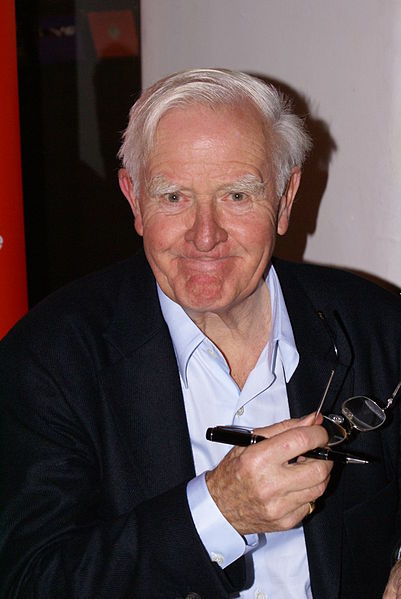 I owe David Cornwell, a.k.a. John Le Carré, big time. He has led me from the literary wilderness to the promised land of Almost Fit to Print. Without his unbeknownst tutelage, I would never have gotten even this far. This is my humble homage to his humbling genius.
When, nearly three years ago I set out to write a novel about a multi-ethnic leftist international conspiracy from the perps' point of view, I had urgent motivations but knew nothing about genre. As I spend much more time writing than reading for pleasure, there are a lot of books that might inform mine I've managed to miss. Truth be told, my literary tastes gravitate to non-fiction, mostly research material for articles. Over six decades, I doubt I've read more than 100 novels that weren't assigned in some long-ago class. A year could pass before picking up a new one, rarely a thriller. I had but the vaguest idea of how to proceed after conjuring up quirky characters and a wisp of a plot in a land I had never visited. It would have to be a thriller, that much I knew. Having read few but seen a lot of spy movies, I figured I knew enough to do this.
2 Comments